Fall brings the fresh smells of crisp fall weather, beautiful multi-color leaves, football... and FASHION!
Never fails, whenever I start to anticipate fall, I think of that scene in 'You've Got Mail' where Meg Ryan is imagining bouquets of freshly sharpened pencils and the leaves are falling on oddly quiet NYC streets.
When Mom was here a couple weeks ago, she treated me to her standard leave behind... MAGAZINES! But with this batch came the fall style books!
I'm not a HUGE Bey-woolf fan, but I DO love me some gold!
After working in fashion for a year and scavenging fashion look-books, I've compiled a helpful cheat-sheet of this fall's major fashion trends: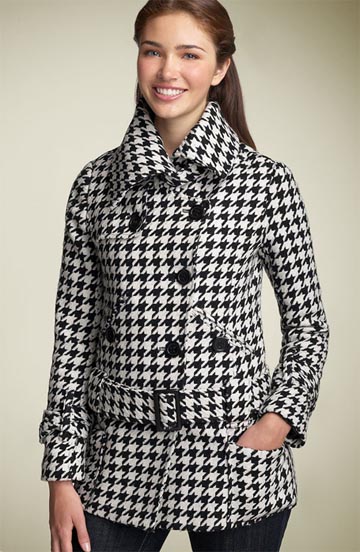 Houndstooth
This is being driven by the return to a chic-er period. Additionally, although I'm not her biggest fan (or the Runway to the streets for obscure 'High' fashion), but Lady GaGa did appear on the View in head-to-toe houndstooth.
Feathers in your hair
I think this is driven by some rebelling societal structures (for every yin you need a yang, and if the yin is chic houndstooth, the yang is the hippy feathers). Also, in all her grungy, disgustingness Ke$ha seems to embody the entire hippy mentality.
Thick Gold bangles... I swear it's not just for my love and loyalty to Purdue...
I'm going to be frank... the
Kardashians
are trying to bring back trailer park chic with all the leopard print and play it off as Marilyn and it's coming off as Snooki. Some of their collection looks interesting, some nice black dresses.
Do you know of any other fun trends I should include? Let me know!