We haven't done a ton of exploring out that way (although I'm sure BF has been there more than me).
Wicker Park is this really mixed up area of Chicago. It seems to be growing among the mid-to-late 20's set with several bars and restaurants, but lots of boutique like shops and moving towards a family. There were lots of organic shops and restaurants, and some really cool looking jewelry stores.
During the fair I came across a couple fun booths I wanted to share!
***Material Movement***
The Artist, Heather Kraft, start her jewelry after breaking a favorite porcelain piece. The jewelry is unique and bright, while maintaining a sophisticated and classic feel. From her
bio
you learn that she has a background in art and design and she's amazing at it!
***tru.che***
The artist, Stevie, doesn't give much background information about themselves other than that they're originally from Michigan but now living in Chicago. The pieces are made out of sheet metal and wood with realistic price points. Plus, as an avid geo-native-lover (a made up word I just created to mean a love of geography and where you're from), I was instantly drawn to several of the states with little hearts cut out of them. The jewelry is creative, simple, and I love it!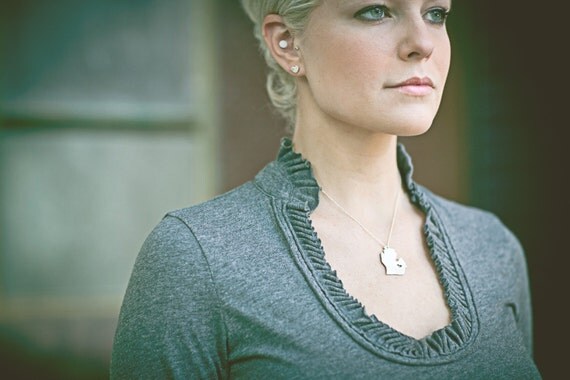 Ok, the next item is less creative... and more just plain fun...
LuLu B
is a wine based out of the s
outh of France
, but is making it's way to America specifically to a Whole Foods near you! Let me tell you, this stuff is mi-ghty tasty (extended 'i' intended). LOVE LOVE LOVE the sparkling Pink Moscato! Check out their full list of wines
here
.
Additional Social Media Links to the Companies mentioned above:
tru.che
Lulu B: